The Hobbit: The Desolation of Smaug
Martin Freeman, Orlando Bloom
2 hr. 41 mins.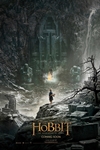 The second in a trilogy of films adapting the enduringly popular masterpiece The Hobbit, by J.R.R. Tolkien, this film continues the adventures of the title character Bilbo Baggins as he journeys with the Wizard Gandalf and thirteen Dwarves, led by Thorin Oakenshield on an epic quest to reclaim the lost Dwarf Kingdom of Erebor.
Official Site
Trailer
---
Tyler Perry's A Madea Christmas
Tyler Perry, Chad Michael Murray
1 hr. 45 mins.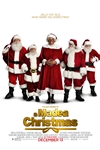 Madea gets coaxed into helping a friend pay her daughter a surprise visit in the country for Christmas, but the biggest surprise is what they'll find when they arrive. As the small, rural town prepares for its annual Christmas Jubilee, new secrets are revealed and old relationships are tested while Madea dishes her own brand of Christmas Spirit to all.
Official Site
Trailer
---
Anchorman 2: The Legend Continues
Will Ferrell, Steve Carell
1 hr. 59 mins.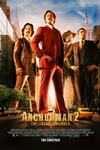 With the 70's behind him, San Diego's top rated newsman, Ron Burgundy, returns to the news desk. Also back for more are Ron's co-anchor and wife, Veronica Corningstone, weather man Brick Tamland, man on the street Brian Fantana and sports guy Champ Kind - All of whom won't make it easy to stay classy... while taking the nation's first 24-hour news channel by storm.
Official Site
Trailer
---
Walking With Dinosaurs
Charlie Rowe
1 hr. 20 mins.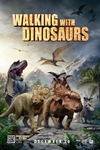 For the first time in movie history, audiences will truly see and feel what it was like when dinosaurs ruled the Earth. WALKING WITH DINOSAURS: THE MOVIE is the ultimate immersive, big-screen, 3-D experience. Recent discoveries and a breakthrough in technology will introduce new and unique dinosaurs that are more real than ever before and put moviegoers in the middle of a thrilling prehistoric adventure, where an underdog dinosaur triumphs against all odds to become a hero for the ages.
Official Site
Trailer
---
47 Ronin
Keanu Reeves, Hiroyuki Sanada
2 hr. 7 mins.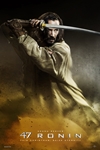 After a treacherous warlord kills their master and banishes their kind, 47 leaderless samurai vow to seek vengeance and restore honor to their people. Driven from their homes and dispersed across the land, this band of Ronin must seek the help of Kai -a half-breed they once rejected-as they fight their way across a savage world of mythic beasts, shape-shifting witchcraft and wondrous terrors.
As this exiled, enslaved outcast becomes their most deadly weapon, he will transform into the hero who inspires this band of outnumbered rebels to seize eternity.
Official Site
Trailer
---
Grudge Match
Sylvester Stallone, Robert De Niro
1 hr. 53 mins.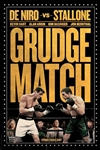 Billy "The Kid" McDonnen and Henry "Razor" Sharp, two local Pittsburgh fighters whose fierce rivalry put them in the national spotlight. Each had scored a victory against the other during their heyday, but in 1983, on the eve of their decisive third match, Razor suddenly announced his retirement, refusing to explain why but effectively delivering a knock-out punch to both their careers. Thirty years later, boxing promoter Dante Slate Jr., seeing big dollar signs, makes them an offer they can't refuse: to re-enter the ring and settle the score once and for all. But they may not have to wait that long: on their first encounter in decades, their long-festering feud erupts into an unintentionally hilarious melee that instantly goes viral. The sudden social media frenzy transforms their local grudge match into a must-see HBO event. Now, if they can just survive the training, they may actually live to fight again.
Official Site
Trailer
---
The Secret Life of Walter Mitty
Kristen Wiig, Ben Stiller
2 hr. 5 mins.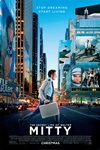 The Secret Life of Walter Mitty is James Thurber's classic story of a day-dreamer who escapes his anonymous life by disappearing into a world of fantasies filled with heroism, romance and action. When his job along with that of his co-worker are threatened, Walter takes action in the real world embarking on a global journey that turns into an adventure more extraordinary than anything he could have ever imagined.
Official Site
Trailer
---
The Wolf of Wall Street
Leonardo DiCaprio, Matthew McConaughey
2 hr. 45 mins.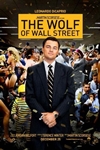 A New York stock broker refuses to cooperate in a large securities fraud case that includes mob infiltration into Wall Street and the corporate banking world.
Official Site
Trailer
---